La Habra Heights Tree Services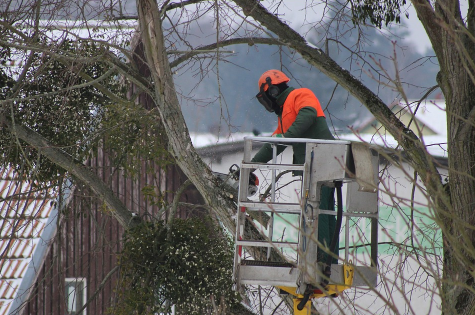 It is a smart idea to have a tree plantation on your commercial or residential property. It is also smarter to hire an expert in tree service to ensure that the trees are getting the best care. If you are in La Habra Heights, you can hire Tree Services of Fullerton' services to take care of your trees the right way.
Talk to the team now. Call (714) 519-2039 or fill out the form on this page for detailed inquiries in La Habra Heights tree services. Dial now to get free quotes.
About Tree Services of Fullerton
Tree Services of Fullerton is a name that speaks for itself, thanks to the excellent and unparalleled tree services that we offer. The company has been around for long enough to know what each client wants, making it easier for us to deliver to their expectations. You, too, can be a part of our happy clientele and enjoy service with a difference.
We work on a variety of tree types too. This means you cannot be left behind whether you have palm trees, willow trees, Douglas fir, maple trees, redwood trees, or oak trees. Essentially, we offer the following services for the different tree types:
Our Tree Services in La Habra Heights
Commercial Tree Service
As a dedicated tree service company, we have various tree services that we extend to our commercial clients. Our tree specialists can cut, trim, prune, remove, or treat affected trees on your commercial properties, whether big or small. Our commercial clients in La Habra Heights include industrial compounds, business properties, learning institutions, playing grounds, and government agencies, among others.
Residential Tree Services
As a resident who needs professional tree services, you will also find us quite resourceful. We can help you cable and brace weak or breaking trunks and branches, treat diseased or dying trees, and prune or trim the ones you need us to. You can also ask us to cut down your trees and remove or grind stumps.
Tree Pruning and Trimming
Pruning and trimming trees will help them to grow into healthier and stronger ones. Whether they have dead and infected twigs or they are just bothering you with overgrown and over-reaching branches, be sure we will take care of them. We also serve tree services in Buena Park, California.
Emergency Tree Services
Have you ever had an emergency with trees when a storm or strong winds come calling? If the trees on your compound fall on your property or just about to, do not wait for the disaster to happen. Talk to our emergency tree services team for the fastest and most efficient response. Our team also provides tree services in East Whittier, California, and surrounding areas.
Tree Cabling and Bracing
The trees in your yard may no longer be supporting themselves due to several factors. It could be because of the heavy icefall, strong winds, raging storms, or other factors. When the trees can longer stand straight, when their branches start breaking, or if their trunks are splitting, we can help support them with our tree cabling and bracing techniques.
Tree Cutting and Removal
Do you need to cut down and remove one or all the trees on your compound? If yes, let us do it for you. We have the right skills, expertise, and machines needed to make the job as efficient and safe as possible. Do not risk your safety or your property by attempting to cut the trees down while professionals can do it for you.
Stump Removal and Grinding
Did the broken trees leave dangerously exposed stumps on your yard? Did you have trees cut down but left unsightly stumps all over the field? If yes, Tree Services of Fullerton is here to remove or grind them for you and leave the compound as clean and safe as you would want it to be.
Tree Doctor Services
The other service you can get from us is tree treatment. When your trees are diseased or dying, our tree doctors can help take care of the problem at hand. They will also advise you accordingly, depending on the problem.
Contact Tree Services of Fullerton
If you are set, get in touch with us for free estimates. Call (714) 519-2039 now or fill out the contact form.