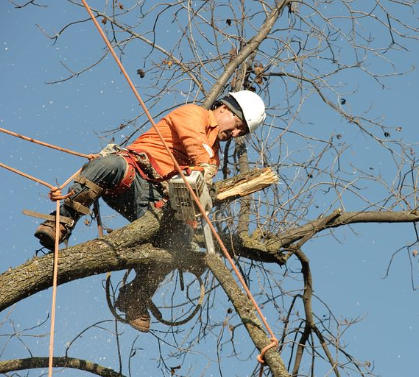 Tree Services of Fullerton is a highly dynamic tree service company, focusing on a wide range of critical issues that improve curb appeal. The majority of homeowners in California love the sight of neatly growing trees in their compounds. That's why they turn to one team of skillful arborists to solve the puzzle around tree care and maintenance. From gardening and landscaping to tree removal, tree cutting, tree planting, and bush trimming, we take pride in offering first-rate tree care services at the most competitive prices. 
About Tree Services of Fullerton
Tree Services of Fullerton has everything you may need from a professional team of tree surgeons. We provide professional tree care services that will put your home on the map. We pride ourselves in being the region's master arborists, who take their time to carefully inspect your property to ensure every service meets the industry standards. As the most reliable tree service company in Fullerton, and California at large, we are not just here to perform basic tasks such as tree cutting and planting. We are the region's most reliable emergency tree service company, offering 24-hour support to counter the potential crises involving tree removal or cutting. 
To know more about tree removal services in Fullerton, call us at (714) 519-2039 and get free quotes. 
Our Services
Our trained tree doctors are all about skill and experience. Here's a summary of the most popular tree care services we have provided to our clients in California:
Tree cutting

Tree removal

Stump grinding 

Landscaping 

Pests and diseases 

Stump removal

Bush trimming

Tree doctor
Tree Removal Specialists in Fullerton, CA
Tree removal is just as critical as it sounds. It's never fun dealing with natural calamities such as a storm or downpour. And your trees will just suffer as much as you do in the presence of these disasters. If your tree no longer serves its purpose or endangers the life of your loved ones, Tree Services of Fullerton has the specialists you can count on for professional tree removal services. 
Our arborists strive to make the whole process as peaceful as possible. From the first time you make a phone call to speak with our customer service team, we will be willing to dispatch our team to assess the situation and recommend the right action based on practical solutions. When we finally set foot on your property, the first thing we observe is safety. We are not just here to remove unwanted trees but also pay attention to the wellbeing of your property and your loved ones by minimizing damages. It's only after careful evaluation that we will ultimately offer a solution based on the recommendations from our team. 
Hire Tree Services of Fullerton
If you are looking for the best tree service company in Fullerton, we got you covered. Whatever tree care service you are looking for, we are always happy to help our clients get the right services without breaking the bank. For homeowners in Fullerton and the neighboring locations, always remember that natural calamities are unavoidable. And when they occur, all you have to do is make a quick phone call to the right person who is none other than Tree Services of Fullerton. 
Contact (714) 519-2039 for free estimates.