Fullerton Stump Grinding Services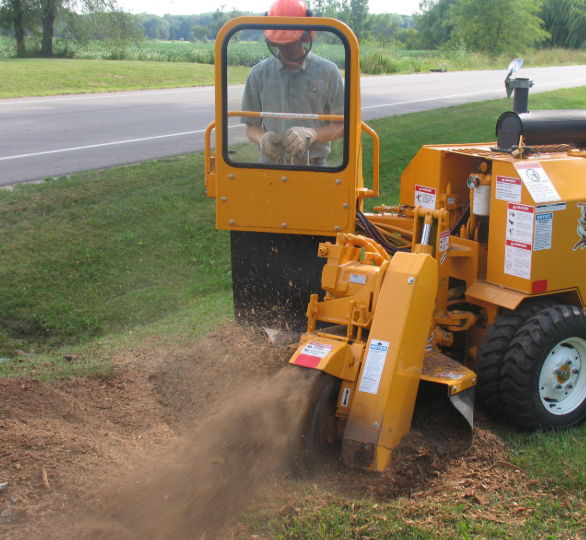 Wouldn't it be nice to work with a tree service company that understands that tree removal involves more than just cutting branches? Tree Services of Fullerton has been in the industry for years and understands what it takes to stand out from the crowd. Over the years, we have advanced our skills and techniques, becoming the most reliable tree service company in Fullerton in the process.
We know that finding a reliable, compassionate, and knowledgeable tree service company that can remove or grind stumps takes patience and dedication. And we are here to save you from the hassles involved in locating one. All it takes is a quick phone call to (714) 519-2039.
More About Tree Services of Fullerton
Trees are a valuable asset to any property, playing a tremendous role in improving the curb appeal and assuring your safety in the process. But what's a shrub without the right management plan? At Tree Services of Fullerton, we offer a wide range of services to ensure your home and property fully benefit from working with the best.
One of the reasons you should pick Tree Services of Fullerton for your upcoming project is the kind of professionalism you will get from our arborists. But that's not all. We are committed to offering top-quality tree care services that tickle all boxes. Here are a few reasons many clients throughout California enjoy working with us:
A culture built on professional customer service

Commitment to safety

A professional crew that embraces continuing education

Big love for trees and the environment

Our relationship with the local community 
Our Services
Our services are best described as all-inclusive because that's exactly who we are. We want to match every client with specific services in our catalog. While we are naturally known for professional tree removal services, we also do a pretty good job on tree care and maintenance. From previous experience, it seems we are not so bad with the landscaping tools, either. In a nutshell, you can count on us for the following services:
Bush trimming

Stump grinding 

Tree doctor

Tree planting

Pests and diseases 

Tree planting

Gardening and landscaping

Stump removal
Stump Grinding in Fullerton, CA
Stump grinding is exactly what it sounds like. After removing an unwanted tree from your property, a stump will always remain. Now, our stump grinding services in Fullerton focus on removing this part to give you a mesmerizing environment. We use a self-propelled machine that can go up to six inches below the ground level. Opting for our stump grinding services will save you time and money because we can also refill the remaining hole using soil and wood chips. Later, when all is done, you will have an elegant property that captures attention. 
Choose Tree Services of Fullerton
We had one goal in mind when we first set foot in Fullerton; to become the region's most trusted tree service company. Today, we have surpassed all reasonable expectations, and it's not for nothing that every homeowner wants to work with our team of professional arborists. We have an exciting team of self-motivated arborists, whose primary goal is to create picture-perfect landscapes out of nothing. From little leftovers to mature trunks, we have the art machinery to complete every task called stump grinding. 
Our range of services includes everything you may have wanted to know about tree care and maintenance. So, you can contact us anytime via (714) 519-2039 to get a free estimate.