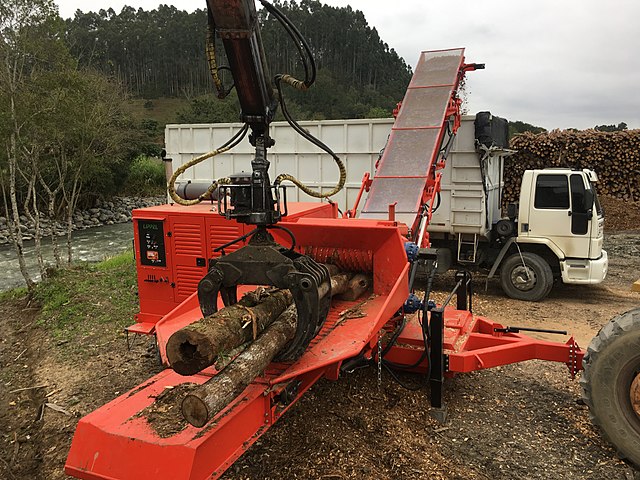 If you have trees on your property, you are a blessed homeowner. Trees not only improve the décor of the property but also give greenery and shade. They also clean the air by taking up carbon dioxide and giving out oxygen. However, to have a garden or backyard that has healthy and green trees, you need to hire the services of a professional tree company.
Tree Services of Fullerton is a professional tree removal service catering to the requirements of its clients for a very long time. One machine that is often needed to clear up the mess left behind after tree trimming is a tree chipper. This machine quickly and easily chips away the trunks and branches to make it easier for our employees to clear up the mess. Call us at (714) 519-2039 to receive a tree chipper in Fullerton, CA.
Expert Fullerton Tree Chipper Services
Both these services are essential for maintaining the health and beauty of a tree on the premises of a client. Trees have this tendency to grow fast in a particular direction. If they are not trimmed regularly, their branches can grow in different directions in a very haphazard manner. The tree can also pose a danger to the safety of structures and individuals living on the property.
Our expert employees provide periodic trimming and pruning services to make sure that the trees not only stay healthy and green but also grow to their full potential. Our employees take a tree chipper with them to take care of all the trunks and branches that have been cut during tree trimming. You can keep the mulch produced by the tree chipper for compost in your garden, or we can take it away to leave behind a clean property.
Quality Tree Services in Fullerton, CA
You love your trees, and we also love them, but there are times when there is no option but to go for tree removal. It is our endeavor to save a tree as far as possible, but once our arborists decide it is time to say goodbye, it means there is no way of reviving the health of the tree. Removal of a tree that has been badly damaged through a storm or hurricane is not easy for an amateur tree service.
But we, at Tree Services of Fullerton, tree removal is like just another day in the office for our employees. They have all the necessary equipment and tools to carry out the removal of all types of trees we service on the premises of our customers. The dead branches and trunk of the tree can be pretty heavy to be removed from your premises easily. We make use of a tree chipper to chip away these branches so that the tree can be removed easily from your property.
Leading Emergency Tree Service Team
There are many companies that claim to provide emergency tree services to their customers in Fullerton. But we understand the kind of anxiety and stress that the client undergoes if a tree has been badly damaged by a storm and hangs precariously over a structure on his property. We provide efficient emergency tree services that are prompt and provide relief to the customer in a quick time. A tree chipper is sent to allow our employees to easily convert heavy logs and branches into mulch. It makes it easy for the tree to be removed from the property of the client.
Hire Tree Services of Fullerton
All you have to do to receive emergency tree service is to dial our phone number (714) 519-2039. You can relax and breathe easy afterward as our workforce at Tree Services of Fullerton responds in a quick time to remove the diseased or damaged tree from your property. You will find a tree chipper working simultaneously to clear the logs and branches for their easy removal from your premises or to cut them into small pieces so you can use it for your fireplace.