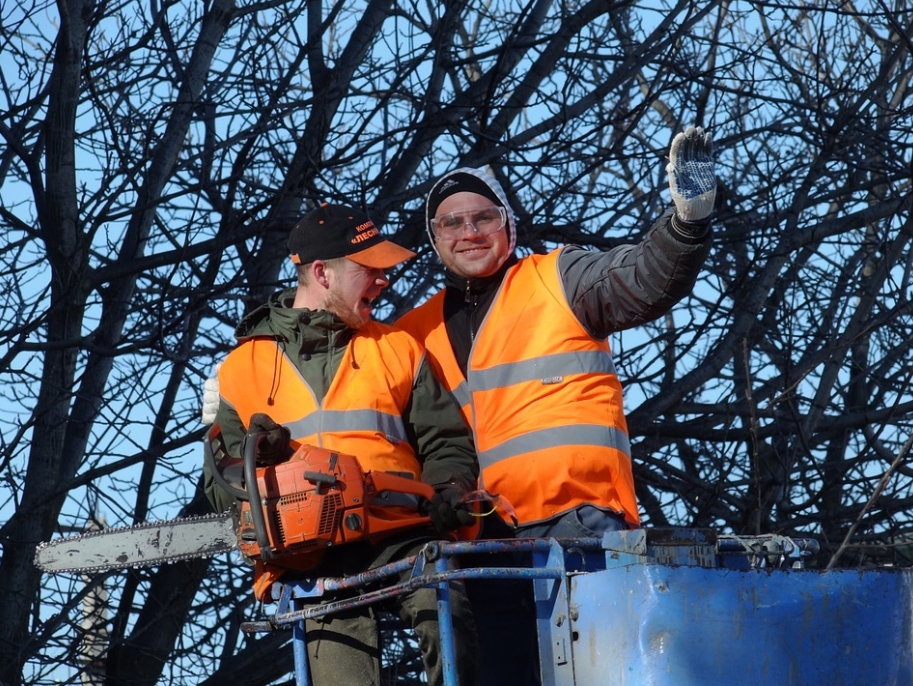 Are you a homeowner in Fullerton, Orange County, blessed with several trees on your property? Do you want a professional tree service with arborists to take care of your trees? If yes, then you have come to the right place. We are Tree Services of Fullerton, a professional yet friendly tree care service with dedicated employees having lots of love for trees. Our team is skilled and highly experienced in taking good care of the trees on your premises. Give us a call at (714) 519-2039 to get a free quote for any tree service on your property in Fullerton, California.
Hire Expert Arborists in Fullerton, CA
Tree Services of Fullerton has years of experience in the field of tree care. With certified arborists, we are able to make sure that the trees in the premises of our clients remain healthy and green. Our Fullerton arborists have complete knowledge about all species of trees found in Orange County and the surrounding areas. So whether you have apple trees, walnut trees, willow trees, or maple trees, you can relax and breathe easy as we are capable of keeping your trees healthy and growing in an optimum fashion. Give us a call via (714) 519-2039.
We are the go-to tree service for all those customers who are desirous of the best possible care for their trees without asking for specific services. When you hire our services, you can forget all your worries about your garden or backyard having several trees. Our arborists will carry out frequent inspections to evaluate the health of your trees. Their health report card is the first step of our service as their recommendations are followed in word and spirit by our tree professionals.
Fullerton Emergency Tree Care Services
Our workforce has all the equipment and the tools to carry out basic services like trimming, pruning, tree removal, stump removal, and other tree care services. Tree Services of Fullerton also provides emergency tree removal services to its customers without any extra charge. We realize the anxiety and the stress a client undergoes when they are facing a tree-related emergency. In case of an emergency, all you have to do is to dial us and relax. Our dedicated workforce will respond quickly and attend to the emergency in your property on the same day in most cases. We also give expert tree service in La Habra.
Most Trusted Tree Experts in Fullerton, CA
Fullerton Tree Pro Services is referred to as a tree doctor by many of our clients because of our ability to save a tree. Many a time, trees are damaged or develop diseases, and clients feel they need to be removed as there are no chances for their revival. This is where the knowledge of our arborists about tree species and their diseases comes into the picture.
Our tree doctors know about the ways in which a partially damaged or diseased tree can be saved and restored back to health. In fact, it is our endeavor to make efforts to save the tree at any cost. When our arborists declare after their inspection that the tree cannot be saved, we decide to remove the tree from the premises of our clients safely.
Call Tree Services of Fullerton
It pays to hire services of a Brea tree service that has an experienced arborist in its team. If you are paying a little more than tree services without an arborist, you also get many additional services as well as expert care of a tree doctor for the health of your trees and greenery of your garden.
You can commit mistakes when you move into a new home that contains many trees to which you are not used to. You can use fertilizers and pesticides that are detrimental to the health of the species of trees in your garden. But when you hire Tree Services of Fullerton, you automatically ensure the best care for your trees because we have a complete tree care team. To get the best tree care, dial (714) 519-2039 today or fill in the form below to request an inspection of your garden.