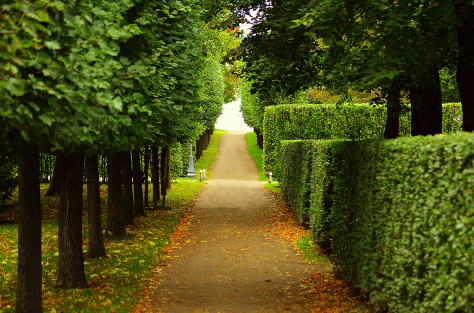 Do you have bushes and shrubs on your property that you feel proud of? There can be no doubt that properly trimmed bushes can be a source of pride for the homeowner as they look beautiful and enhance the décor of the landscape. Tree Services of Fullerton provides efficient and cost-effective bush trimming services to its domestic and commercial clients.
Just give us a call at (714) 519-2039 to get free estimates and know more about bush trimming services in Fullerton.
Choose Tree Services of Fullerton
When it comes to hedges, bushes, and shrubs, their regular trimming is the most important aspect of their care. If this is not done properly, your landscaping will look terrible with the bushes and shrubs growing haphazardly in all directions. If you cannot prune the shrubs and trim the bushes on your own, there is no choice for you but to hire the services of a professional company.
At Tree Services of Fullerton, we have experienced arborists who know everything about the species of bushes and shrubs found in Orange County. They inspect the bushes on the premises of the client and recommend the schedule of their trimming according to the stage of their development. It is a fact that proper bush maintenance demands its trimming at a young age rather than putting it off at a later time. If bush trimming is done right at a young age, it requires annual trimming only for its maintenance.
Bush Trimming Experts in Fullerton, CA
Our dedicated workforce takes up periodic bush trimming at the premises of our clients to keep them healthy and green at all times. Bush trimming and pruning at regular intervals also helps in healthier blooming so that the bushes produce more blooms and enhance the beauty and elegance of the property. At Tree Services of Fullerton, we have all the necessary equipment and tools, including saws, loppers, and hand-held pruners, to allow for perfect bush trimming. Call us at (714) 519-2039 for free estimates.
Our employees know when to use hand shears for bush trimming and when to go for power trimmers to give a proper shape to the bushes in the premises of our clients. Power trimmer is a better choice when bigger lengths are to be cut off. Its blade length is 20-24 inches, where the length of blades of hand-held shears is only 8-12 inches.
Years of Experience in Tree Service around Fullerton, CA
Bush trimming is a craft that our employees have perfected over the years. If you have bushes on your property, you can ensure their proper care and growth by handing over the responsibility of their trimming and maintenance to our professionals. With timely and proper bush trimming, your bushes, hedges, and shrubs will keep looking healthy and elegant all through the year.
Shaping and sculpting bushes is an art that can make your garden look wonderful to all your visitors. If you are not satisfied with the ordinary and want to turn your garden to look wonderful to all your friends, you need to hire the services of a professional company that specializes in bush trimming. We are also a professional and friendly La Mirada tree service experts renowned for excellent tree and bush trimming services. 
Hire Tree Services of Fullerton
If you are interested in having a clean, healthy, and aesthetically pleasing yard that contains lots of bushes, you must hire the services of a company with a proven track record in your area. We have dedicated employees having the same kind of passion and love for trees and bushes that our clients have. One look at our portfolio and you will be able to see how our bush trimming has earned us the praise and trust of a long list of domestic and commercial clients.
Call us, Tree Services of Fullerton, today at (714) 519-2039  to get an instant quote for bush trimming services on your property. We will be more than happy to serve you!